HPE StoreVirtual – VSA – Cluster configuration
In previous article we have looked at the basic features of HPE StoreVirtual VSA as well as the installation to the vSphere environment. Today I would like to show you how to actually configure a clustered system and create some volume to host our data.
In our example we will pretend that we have 3 datacenters and we are creating a storage solution that is able to survive complete loss of one DC. There will be actually only two systems hosting data in DC1 and DC2 and our quorum witness – Failover Manager installed in DC3.
Our system will have these following capabilities:
Multi-Site cluster
Full provisioned volume (we will use thin volumes on the vSphere level)
40 GB volume size (Network Raid 10)
Each VSA appliance has roughly 45 GB Free space (45GB SAS drive 5GB SSD drive for AO)
Some free space for snapshots on the storage level (we will use this for Veeam and replication)
Dunning configuration of the cluster there will be a choice asking you if you are running standard cluster or Multi-Site Cluster. There is explicit warning to have a FOM / QW installed in such configurations as we already discussed.
Cluster configuration
Last time we have prepared the systems in terms of installation itself. Now it's time for CMC – Centralized Management Console. Once you run it you should see something like this.
We have our three systems listed as Available systems. If not, just add them on Getting start page and "Find Systems" option.
After you select all of them you can create a new Management Group. The only thing you need is the name.
Then you have to configure some management access to that Management group. You can have multiple Management groups controlled from single CMC so that's why the rights are defined on the Management group level.
After this you have to set up classis parameters like NTP, DNS and SMTP.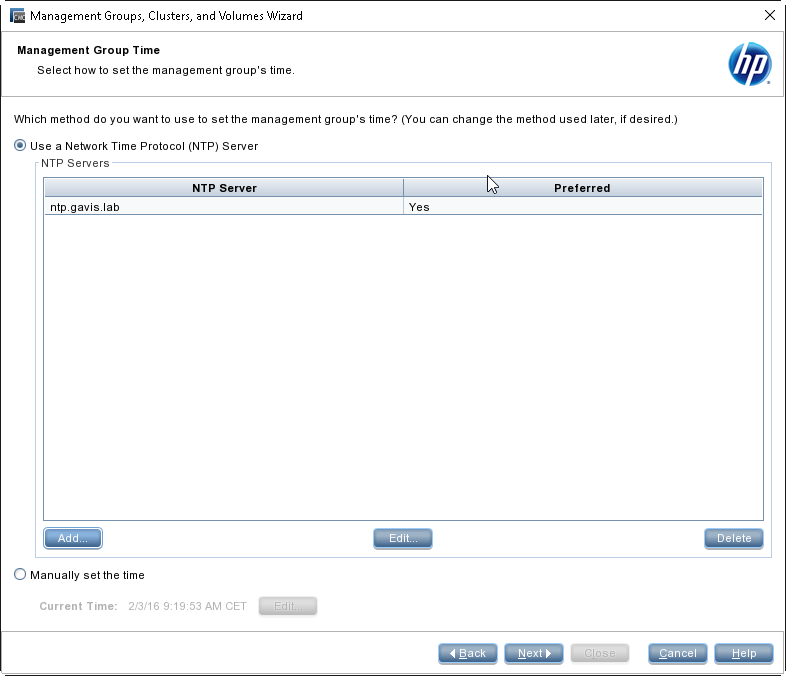 Now comes the option regarding Standard / Multi-Site deployment. Just remember that if you go with Multi-Site you need to have even number of nodes and the sites needs to be of course balanced.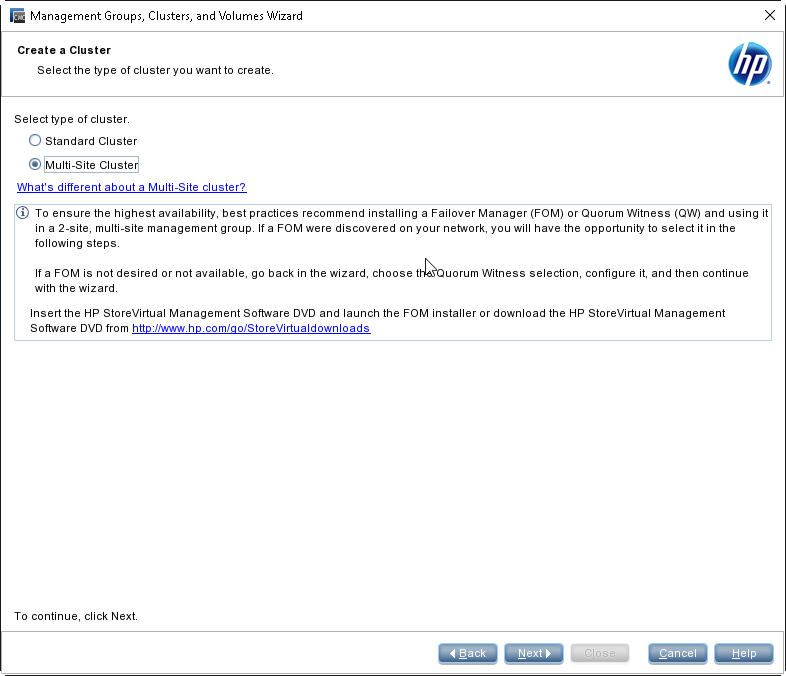 You need to assign available VSA nodes to that cluster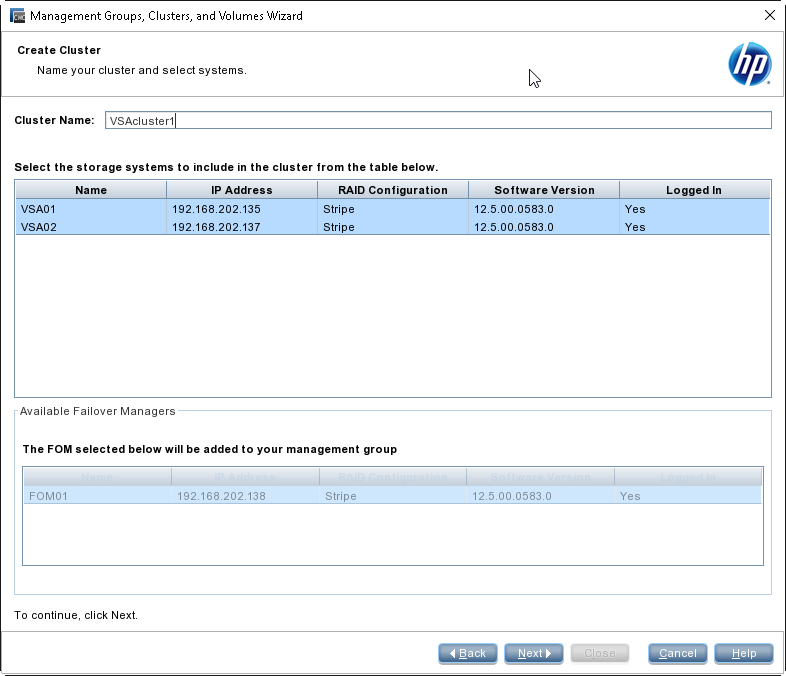 Now you need to align the VSA nodes and FOM with the datacenters.
Cluster is represented with VIP (Virtual IP) so you have to assign single VIP to the cluster itself. VIP MUST be from the IP range you assigned dunning the installation of the VSAs itself.
Once you have configured cluster you can create some volumes (we will be using only one, but you can have obliviously multiple volumes hosted by single cluster). Volumes can be also defined later, not only during the cluster config.
There is nice article that explains different RAID levels within VSA as well as how it works when we starts to play with Multi-Site configuration on www.bitcon.be/?p=2537. For a quick overview you can have a look at this image.
At the end the CMC should looks something like mine – no systems listed as an available systems and you should see your new Management group (in my setup it is VSAstorage).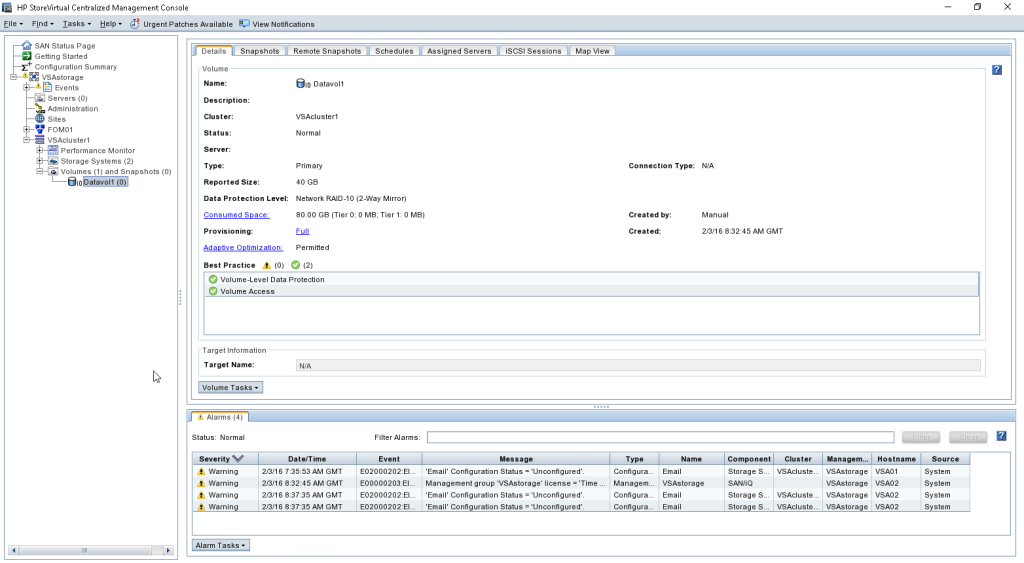 We have successfully configured the system and everything is up and running. In the last part of this miniseries I will describe how to actually provision the volume so our ESXi environment will see the block device itself.
There is of course complete design and configuration guide on official pages.